We are a busy rural salon located in the heart of Stratford, Taranaki, NZ. We are passionate about the care and health of your hair and scalp. We love creating hairstyles that flatter and enhance your look with the creative use of colour and shape, and underpinned with technical excellence. If you would like to learn more about your hair and scalp, want a new look, or just an update on your current style; give us a call and we will be there to help. Your Hair Deserves a Professional.
Kathleen Butler
Apprentice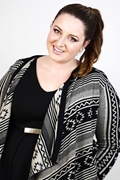 Kathleen takes great pride in the quality of her work and is passionate about hairdressing. She has already shown herself to be exceptional at creating beautiful hair-ups and occasional styling blowdrys and sets. As a trained make-up artist aswell, Kathleen is ideal to get you picture perfect for your special occasion.
Amber Goble
Qualified Senior Stylist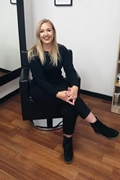 Amber is our senior stylist who has been in the hairdressing industry for 10 years. She has a true passion for hair and enjoys the creativity and flare. From precision men's cutting; to a bouncy blowdry ; and the privilege of a Bride and her Tribe, Amber loves it all!
231 Broadway, Stratford, New Zealand
06 765 7676
Tuesday

Wednesday

Thursday

Friday

Saturday

9:00am - 7:30pm

9:00am - 7:30pm

9:00am - 5:30pm

9:00am - 5:30pm

9:00am - 1:00pm